How To Approach Restaurants For Reviews
4 Steps to Success for Food Bloggers
Lou Carruthers is an award-winning cake designer turned elearning designer, with an obsession for good food and exploring! When it was time to go back to the 9-to-5, Lou couldn't hang up her apron strings completely, and began blogging at crumbscorkscrews.com.
She lives in the Cotswolds with her equally food obsessed husband, Ian.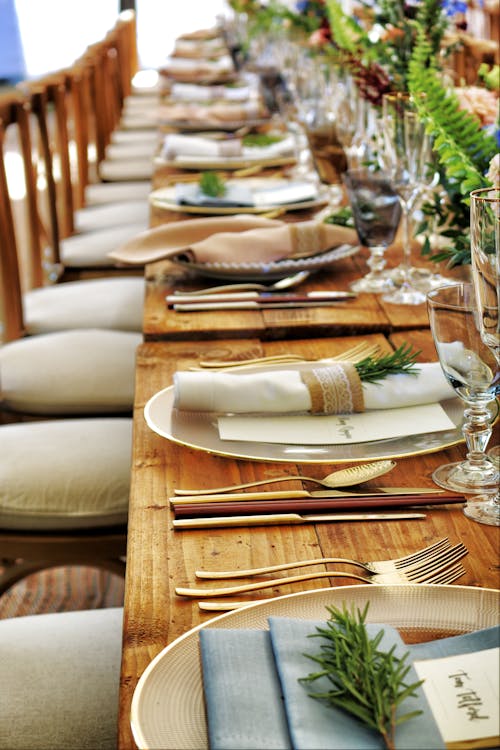 Opinions, everyone's got one!
In a world of social media, where everyone has an opinion, good or bad, the demand for reviews is on the rise. Just open up your phone, and take a look through your mobile app store of choice, and you'll find apps to review pretty much anything, but more often than not, you'll find food-related ones.
This obsession with rankings and ratings is growing. Check in somewhere on Facebook, and you'll soon get a notification to rate it.
With the better rated, better reviewed, more popular and the ones offering value for money ranking higher. And the beauty for businesses is, that anyone can review them; sign up and away you go.
It does beg the question, are reviews from food bloggers still worth it?
Of course they are!
We have something unique, that an anonymous name in a mobile app, giving a 5-star rating and a straight "Good service" comment, doesn't have – we have a voice and a loyal audience who continue to return because they trust what we say.
But before you dash off and ping an email to that new restaurant in town with a mouth-watering menu, remember reviewing restaurants isn't all about a free meal. It's about trust and building relationships.
So let's get it right and take a look at the steps food bloggers should consider when approaching restaurants for a review.
1. Why do you want to review a restaurant?
First up, before you even put fingers to keyboard and type that email, take a step back and be honest with yourself – why do you really want to review a restaurant?
Are you just in it for a free meal and a night out?
If we're all truly honest, the thought of a free meal in exchange for a couple of social media snaps, sounds appealing. But it shouldn't necessarily be the reason for approaching a restaurant; unless you've got no qualms whatsoever. I wouldn't recommend it though.
Your reason might be something simple; maybe the restaurant is a great match with your blogging niche, or perhaps you're about to run a series of posts on local businesses and you would like to include them. Whatever your reasons are, be sure that you are clear on what them approaching a restaurant.
Top Tip: Make a list of all your reasons why – it will help you when you reach out to restaurants about potential reviews. Remember, it's not just about what you want; it's about what you can offer the restaurant too.
2. Do your homework
Remember I said that that reviews are more about relationship building than a free meal? That's where doing your homework comes in.
It might sound completely obvious, but just the same as knowing your reasons, doing your background research is vitally important. You don't want to come over as a bumbling blogger (and yes, I've been there); you want to show the restaurant that you do know what you're talking about, and start building up that trust.
Put yourself in the shoes of a restaurant for a moment…
Imagine you've been approached by two food bloggers; one who has an idea of what your business and your food is all about, and one that seems to have just Googled "town name and restaurant" and picked a search result at random. Which one are you more likely to engage with?
Of course, you're going to be more interested in the the blogger who's done their homework.. Especially if they've taken the time to check out your social links, maybe commenting on posts or hitting the Like button on drool-worthy food photos.
So you see, homework isn't all that bad; in fact it might make the difference between yes and no!
Top Tip: Follow restaurants that you would like to review on social media, start talking to them and engaging on posts so then when you do approach them at the very least they might recognise your name.

3. Time to reach out
You've brainstormed, done your homework and you're now ready to reach out to restaurants.
You've already put a lot of effort into getting this far, so you don't want to throw it all away with something cobbled together and sent off in 30 seconds flat, do you? No…
Let's be clear, this isn't about teaching you how to write an email, but more of a checklist of the basics to remember when making the first move:
Take your time, don't just rush out an email with the hope you'll get a free meal because you've got no weekend plans. Instead, plan your email and what you want to say; a well thought out email shows that you are genuinely interested in working with the restaurant and hoping that they feel the same. Email templates have their place, but not here.
Let your personality shine through, not only will it showcase your writing style for when you write your review, it will help you stand out from all the other emails the restaurant is likely to receive all asking the same thing.
Keep it friendly and polite, remember we're building a relationship. Don't be aggressive and demanding – why would a restaurant want to work with you if your first contact is more Shrek the Ogre, than Princess Fiona.
Remember to include and explain why you've decided to reach out to them in particular, and how working with them will be of interest to your readers.
Finally, think outside the box, and include ideas of how you can both work together. Don't just assume that the restaurant will give you what you want with no expectations of what's in it for them
Top Tip: Pop a reminder in your calendar to drop a quick and polite follow up to any emails, if you don't hear back within a week. If you still hear nothing, then move on, don't bombard the restaurant with emails demanding a response.
4. What happens next
Great news; the restaurant said yes!
You had a fabulous meal, the service was spot on, you shared the experience on your 'stories', and snapped some images for 'The Gram'. But there's still work to be done.
At the very minimum, depending on what you've agreed with the restaurant, you should be sharing your reviews to your social channels.
You went to all that work to contact the restaurant and start building a relationship, so it's time to review – and no not a 5-star rating on an app. You're a food blogger, so blog. Write your post, edit your photos, and don't forget to promote it everywhere you can.
Remember to also send a link to your review and a thank you to the restaurant that hosted you; and keep that relationship alive. You were interested enough to approach them in the first instance, so keep in touch; you never know they may ask you back again.
Top Tip: Taking photos in restaurants isn't always easy. So if yours don't turn out so good, why not check with restaurant to see if they have any brand images you could include in your post, and remember to include an image credit as well.
So what are you waiting for?
Always remember, there's no guarantee that the restaurant will want to work with you. It does takes time to build trust and relationships. But by putting the effort into reaching out, hopefully any chances that come along will last beyond a single review.
By following these steps you should be able to reach out to restaurants oozing with confidence, and hopefully you find that you're more likely to have review opportunities.
If you're keen to work and build that connection between you and the restaurant; one review opportunity might lead you to becoming a regular reviewer.
You've got this!
What has been your favourite restaurant to review? I'd love to hear your experiences and find new restaurants to visit.