Blog of the Month… Sandhya's Kitchen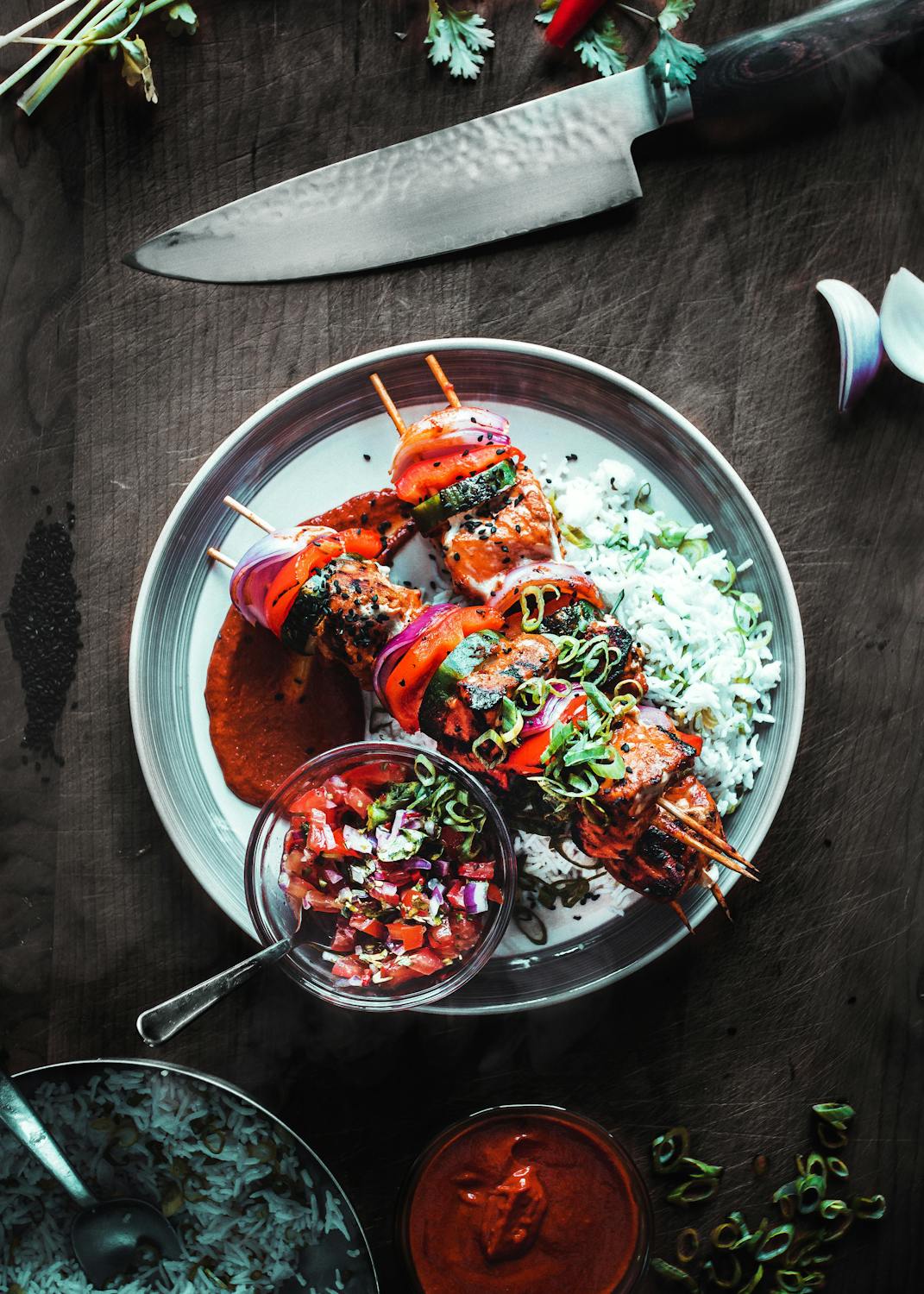 I'm very pleased to give a big shout out to our blog of the month this month, Sandhya's Kitchen. Sandhya is a self-confessed food photography obsessive and all-round busy mum. Originally born in Mumbai, she now resides in London. Here's her thoughts on blogging.
What inspired you to start your blog?

I quit my handsome IT job just before my son was born 10 years ago. To keep myself busy, I started documenting traditional recipes from my family into a private blog space. A few weeks later, a couple of bachelorette friends nudged me for easy recipes that they could cook after work. That was the moment, I started my gastronomical space officially.
Has your content changed much since you started?

A lot!! My blog, that once started as a hobby, has become my part time job now. Now my blog is all about food photography, easy vegetarian/vegan recipes, and a little here & there.
When I started blogging, I used to shoot anywhere between 100- 150 images with my digital camera to accompany the recipe. Over the years, my content has got a little more crisp with palatable images to accompany the recipes. I would shoot 10- 25 images today for every post to achieve stock quality imagery.
What have you learned since starting your blog?

I have been blogging for 9 years now and it has been a fantastic learning curve every day. I have evolved to be a self-taught food photographer (still learning) and loving every bit of this learning.
What has surprised you about blogging?

If I have to be frank, I had never expected to earn a single penny from blogging. Monetising from blogging was the best surprise I have ever received!
How do you balance blogging and real life?

Well, balancing blogging and family life is crucial.
There are a couple of things that I ensure I never cross the line with.
I spend my mornings exclusively with children, until they get to school. Then I spend the evening/dinner time with them, after they are back. During this time, it's all about maximising time with the kiddos.
Weekends, especially Saturdays, are family time again! As much as possible, I avoid blogging.
Likewise, my family is quite understanding!! Blogging requires dedication, focus and discipline. Kids do know when momma is working – be it a photo shoot or writing content or even social media.
What's the best thing about writing your blog? And the worst?

The best thing about Blogging is connecting with like-minded people in this virtual world. Blogging has brought out the creative side of me to life, which I would not have explored in my IT job!
Worst thing about food blogging is the awful mess I create after food shoots.
What advice would you give someone starting a foodie blog now?

Blogging is a beautiful thing that introduces you to the world. It articulates the life you enjoy and live. As I have mentioned before, blogging requires dedication, discipline and determination!! Once you are up for it, food blogging is a great arena.
We all eat with our eyes … Focusing on food photography is extremely important for the posts to succeed. The idea is to shoot clear images that will reflect how the "Hero – the food" looks like. Focus on your style!!
Has blogging brought you any amazing opportunities or experiences?

Blogging has opened up a whole new world to me!! There are always surprises and challenges waiting for me and I'm up for it. Blogging has brought me some amazing opportunities right from food photography assignments for brands to meeting celebrities. I feel extremely elated where I am today
Which have been your most popular posts?
There are quite a popular posts on my blog – Vegan Mango Sorbet, Mango Coconut Overnight Oats, Paneer Peshawari, Vegetable Biryani , Airfryer Potato Peas Samosa, Instant Garlic Naan and more.
And which are your personal favourites?

My personal favourites are Mango Sorbet and Paneer Peshawari
How does it feel to be chosen as Foodies100 blog of the month?
I'm feeling absolutely chuffed about being chosen as Foodies 100 blog of the month. I've always looked up to Foodies100 for information, opportunities and events. Little did I know that this hobby will be my full time job now.
Thank you so much for featuring me this month!