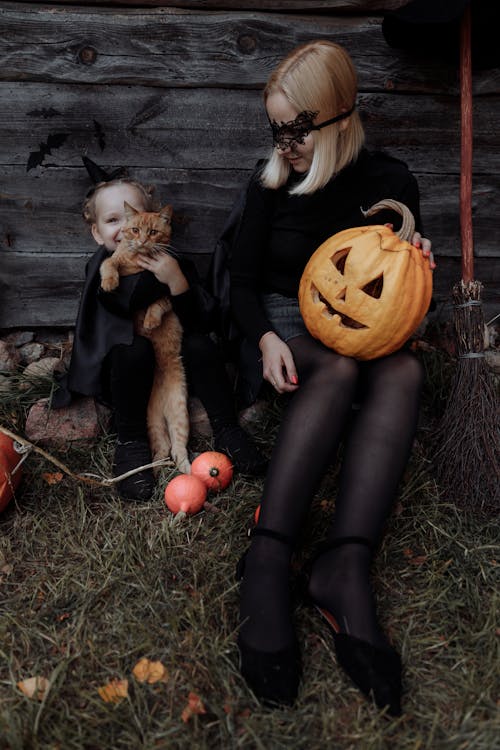 A huge welcome today to Lins of Boo & Maddie, one of our favourite bloggers who just happens to live in wonderful south east London, just round the corner from HIBS Towers. Today Lins is very kindly throwing open the doors of the home she moved into on Valentine's Day 2014 with her husband, Pete, springer spaniel Maddie and ginger cat Boo, and showing us all the progress she's made since then.
Hi Lins, and thanks for being with us today. What's your favourite room in the house?
My favourite room is our little his 'n' hers home office. It was the box room fourth bedroom when we moved in and had woodchip wallpaper and a grim green carpet. We've completely transformed it, including re-plastering and adding new windows, and now it's the perfect tranquil work space. Going dark in this room was quite a bold move since it is so small but somehow it actually makes the room feel bigger than when it was white. I'm definitely so productive here now.
Is this your first home?
This is our first owned home together. Pete used to live in Ely, Cambridgeshire and had just bought an off-plan new build when we met. I was in my mid-20s and refused to leave London so he rented out his house and we moved in to a flat together in west London. We eventually sold his house and relocated to south east London where property was (at the time) more affordable. Property prices have shot up in this part of the city owing to its fantastic connections and value for money. We're here for the long haul and will never outgrow it but I'm not sure we'll ever finish it either!
What decorative scheme are you most proud of?
I think the wallpaper in our third bedroom is definitely a conversation starter! I knew as soon as I saw it that I could find a space for it and especially love supporting small businesses. We bought the sofa bed very soon after moving in, long before I was blogging or had any interest in interiors and needless to say I would have made a different style choice now. However, using some wow wallpaper as a backdrop has really helped to place it and the room overlooks the garden so is a light and fun space.
What's next on your to-do list?
Next on our to-do list is FINISHING THE LIVING ROOM!! We replaced the windows and added a log burner a few years ago but its been on hiatus whilst we've worked on other projects. Having recently completely re-plastered the room and replaced all the lighting, we're now onto flooring and I can't wait to put down a herringbone engineered wood floor. We inherited a carpet (which is bad enough, I'm not a fan of carpets) but after raising a puppy and a kitten, let's just say it's in a pretty poor state. So the deadline for getting the room re-floored and decorated is by Christmas… watch this space!
Thank you so much, Lins, for inviting us in to your lovely home. I'm sure we'll all be taking away some great inspiration from all your hard work and care.