Food Blogger in the Spotlight: Jade, The Page
Jade is a married mum of two boys aged 5 and 7, living in Keynsham (between Bath and Bristol). She started blogging 3 years ago at The Autism Page but wanted to write about her love of food so started The Breakfast Page just over a year ago. Follow Jade across social media: Instagram, twitter, Facebook, Pinterest.
What inspired you to start a food blog?
I have been blogging for a while over at The Autism Page and I wanted a new blog that would be more focused on me and my interests. I love food and wanted to explore and share breakfast ideas to shake up my morning meals.
What are your favourite ingredients to cook with (and why)?
I love cooking with basic ingredients like eggs, flour and butter. Watching these simple ingredients turn into delicious dishes from pancakes to pastries is always magical.
What social media platforms do you use most/find most successful?
When it comes to food we really do eat with our eyes. As such I think Instagram and Pinterest are perfect for finding new ideas and drooling over delicious dishes.
Can you share the three most popular posts on your blog?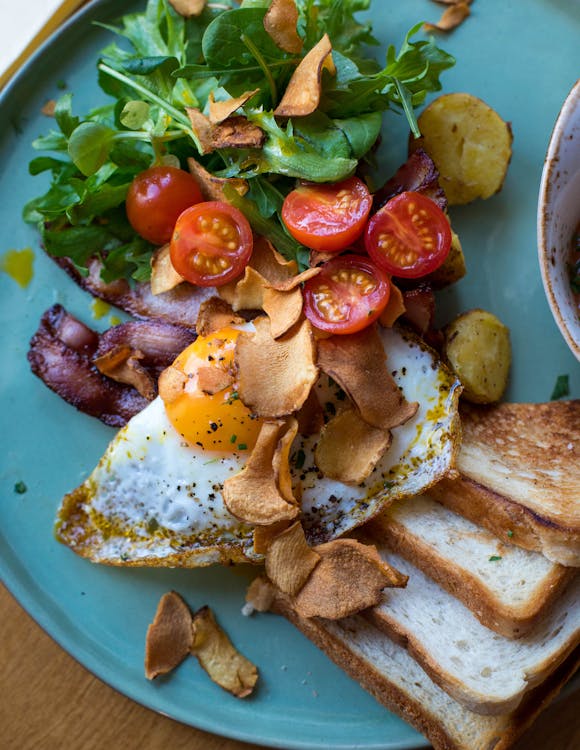 My most popular posts are:
A really Easy Omelette with Cheese and Ham – https://thebreakfastpage.co.uk/omelette/
Easy Homemade Crumpets – https://thebreakfastpage.co.uk/crumpets/
Fluffy American Style Pancakes – https://thebreakfastpage.co.uk/fluffy-pancakes/
Can you share any tips for newer bloggers who would love to set up a food/recipe blog?
Having a niche really helps me to plan my content. Think about what your favourite type of food is and focus on that. It is really important to enjoy the thing you are writing about.
If you could go back in time to when you first set up your blog would you do anything differently?
I would have focused on photography more. Get some photo pre-sets, photography is not my strength and having pre-sets I can use for editing makes so much difference.
Which blogs do you love to read for inspiration?
I love Eats Amazing so many amazing ideas. Another favourite is Lavender and Lovage – beautiful photography.
What are your blogging plans for the next 12 months?
To be more consistent in my posts and post more regularly. I also want to work on my photography skills as this is an area I could really do with improving.
What would be your perfect meal?
You can't go wrong with a traditional Chicken roast dinner with stuffing and cranberry sauce.